ABOUT IRE
Founded in late 2019, IRE with 3 lifelong friends looking to keep metalcore alive. This trio combines their diverse musical backgrounds and influences to produce music that is equal parts energetic, melodic, emotional, and downright heavy hitting. The three Pittsburgh natives -- Brandon Fandel [lead vocals, guitars, recording drums], Ari Esmi [guitars, backing vocals], and Joe Leo [bass guitar, backing vocals] -- are pouring blood (or "Red Ink"), sweat, and tears as newcomers climbing their way to the forefront of the metal scene.
Working along-side Grammy-nominated producers, Grant McFarland and Carson Slovak of Atrium Audio [the studio responsible for August Burns Red, Polaris, Lorna Shore, ERRA, Like Moths To Flames, ...etc.] the group has found some success in their debut EP Poison Dreams, managing to garner over 1 million streams (and counting) since its 2021 release. In addition, IRE has landed on top Spotify-curated playlist spots on All New Metal, New Core, and New Blood with their songs Smile and Watch It Burn and Reflections.
The Band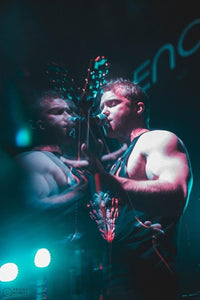 Brandon Fandel
Brandon is the lead vocalist, rhythm guitarist and recording drummer for IRE.
Follow Brandon on Instagram:
Ari Esmi
Ari is the lead guitarist of IRE also performing and recording backing vocals.
Follow Ari on Instagram: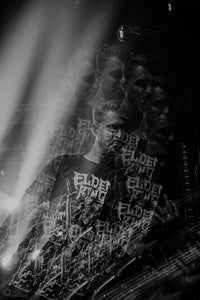 Joe Leo
Joe is the bassist of IRE also performing and recording backing vocals.
Follow Joe on Instagram: